ROUND TABLE POST-INVISIBLES X PAPIER 2022
August 26, 2022, Papier Art Fair, 
Art history, like any official history, has been written by men. Despite the efforts of various stakeholders in the arts and culture to counteract the gender biases generated over the last centuries, being a woman or a non-male artist is still associated with invisibility for too many people. During this discussion presented by the Contemporary Art Galleries Association in collaboration with POST-INVISIBLES, three women from the art world with diverse backgrounds will come together to examine the achievements of the past few years, but also the progress that still needs to be made in order to rewrite a history of parity in art.
Moderator : Mylène Lachance-Paquin, director and founder of POST-INVISIBLES
Panelists : 
Caroline Monnet, artist
Maude Arsenault, photographer, artist and curator
Roxanne Arsenault, director, Patel Brown Gallery Montreal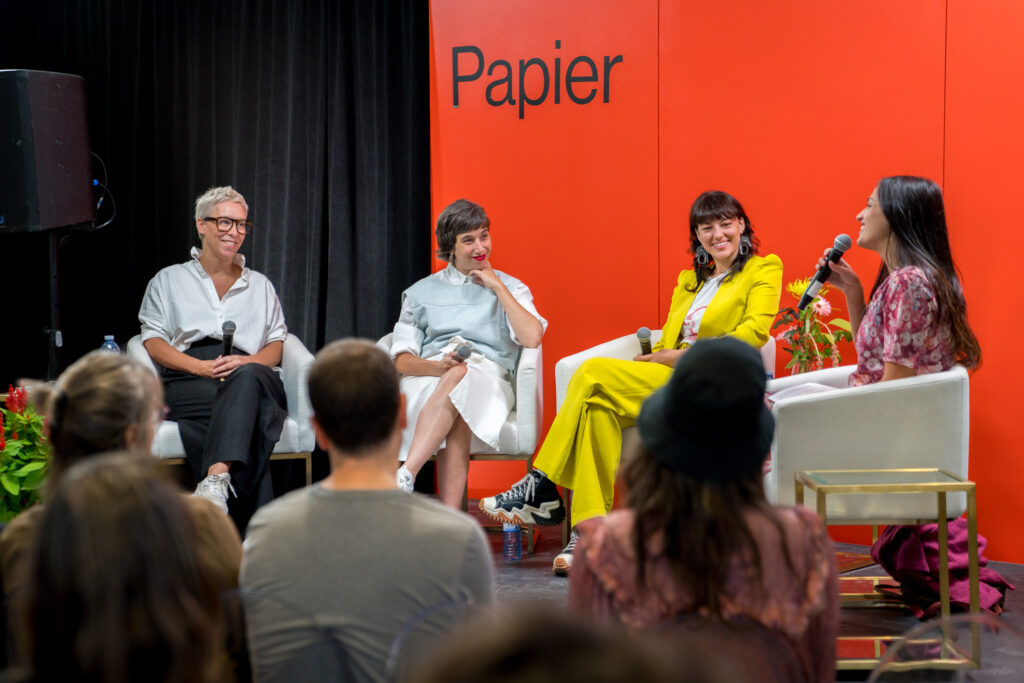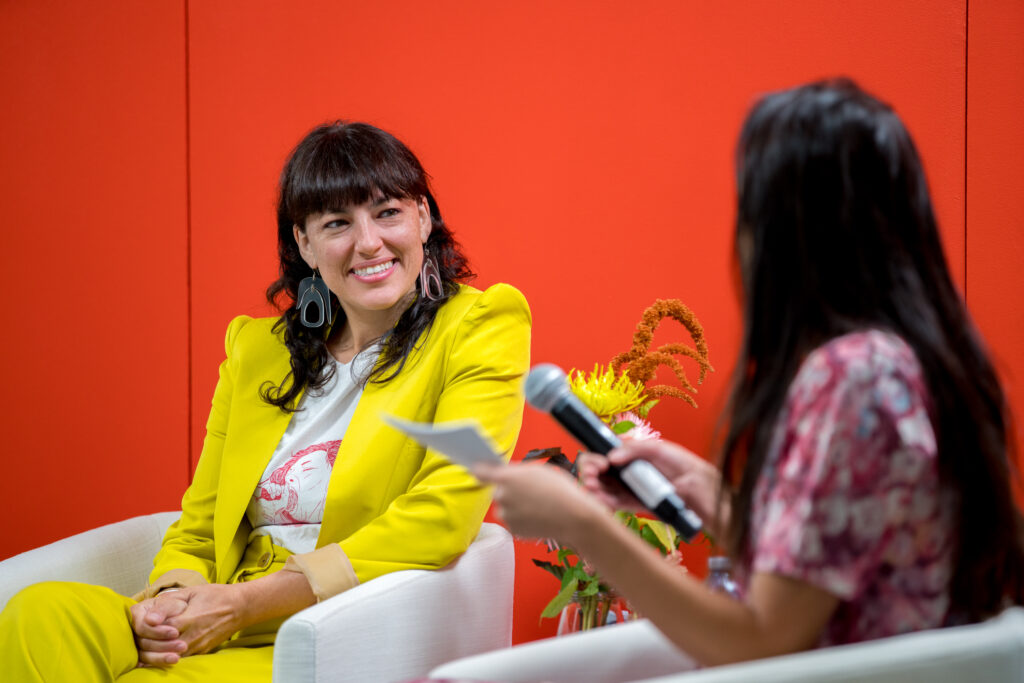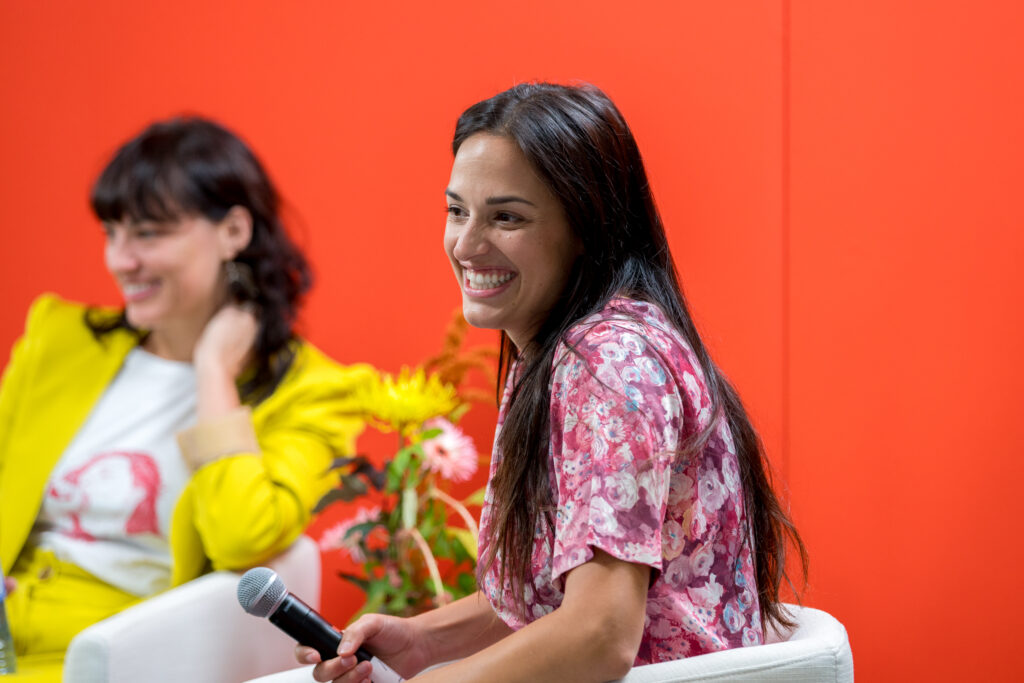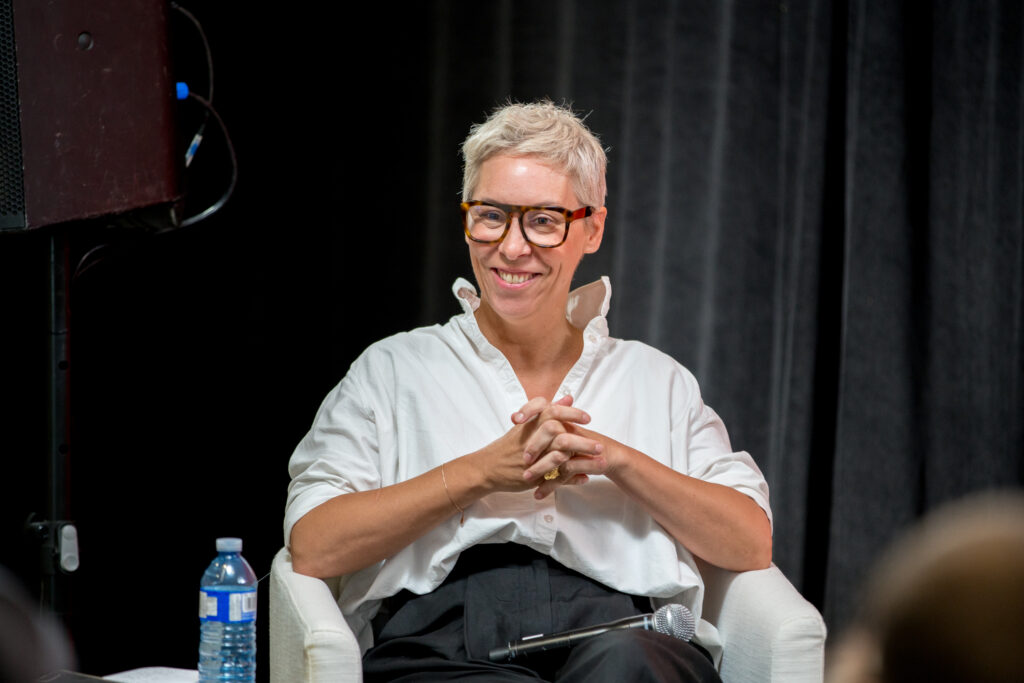 GUIDED TOURS x PAPIER 2022
August 27, 2022, Papier Art Fair, 
In accordance with its mission to highlight women and non-men artists, POST-INVISIBLES is thrilled to collaborate with Papier Art Fair to offer guided tours during its 2022 edition. The tours will focus on 6 galleries that present at least 40% women or non-men artists in their galleries and at least 50% womxn or non-men artists in their exhibition space at the 2022 edition of Papier. The practices of artists of various backgrounds whose works address numerous contemporary issues will be at the center of the visits.  
Animated by Roxanne Labrèche P, cultural worker
Talk - T

wo generations; two points of view
March 24, 2022, Art mûr,
Moderator : Béatrice Larochelle, author and graduate of the Master's in Museum Studies at Université de Montréal.  
Panelists :  Ingrid Bachmann, visual artist and graduate of the MFA in History, Theory and Criticism of Modern Art from the School of The Art Institute of Chicago. She has presented her multidisciplinary work in Canada and internationally in exhibitions and festivals and has contributed to several anthologies and periodicals. Currently an associate professor at Concordia University, Ingrid is the founder and director of the Institut de la vie quotidienne, an art and ideas laboratory based in Montreal, Quebec.  
Karine Payette is a visual artist and holds a Master's degree in visual and media arts from Université du Québec à Montréal. A multidisciplinary artist, she uses installation, photography and video and works with and assembles recycled and manufactured materials. Her work is part of private collections as well as renowned collections such as Musée d'art contemporain of Baie-Saint-Paul and the art loan collection of Musée national des beaux-arts du Québec.